1) The first step in becoming a Spectacle Maker is to fill in the form. To download the application form please click here
If you require the form in a different format, for example, in larger pt font or in Word, please contact administrator@spectaclemakers.com.
All forms go to the Court for approval. Depending on when the Court next meets, this part of the process could take from a couple of weeks to three months
2) Apply to the City of London for Freedom of the City. Again, approval has to be given by the Court of Aldermen who meet 8 times per year. We usually say you should allow around 8 weeks from applying for City Freedom to being admitted in your own individual ceremony.
3) You can then let the Clerk know if you wish to be added to the waiting list for Livery. You must be both a Freeman of the City and a Freeman of the Company before you can be considered and the decision on progression to Livery rests with the Master and Wardens.
4) Clothing of new Liverymen happens only 3 or 4 times a year, usually in March, June and December.
You can read more detailed information about each stage of membership here on the website. For specific questions about eligibility and required documentation, please contact the Clerk. Email: clerk@spectaclemakers.com Telephone: (+44 from outside the UK) (0) 20 7236 2932.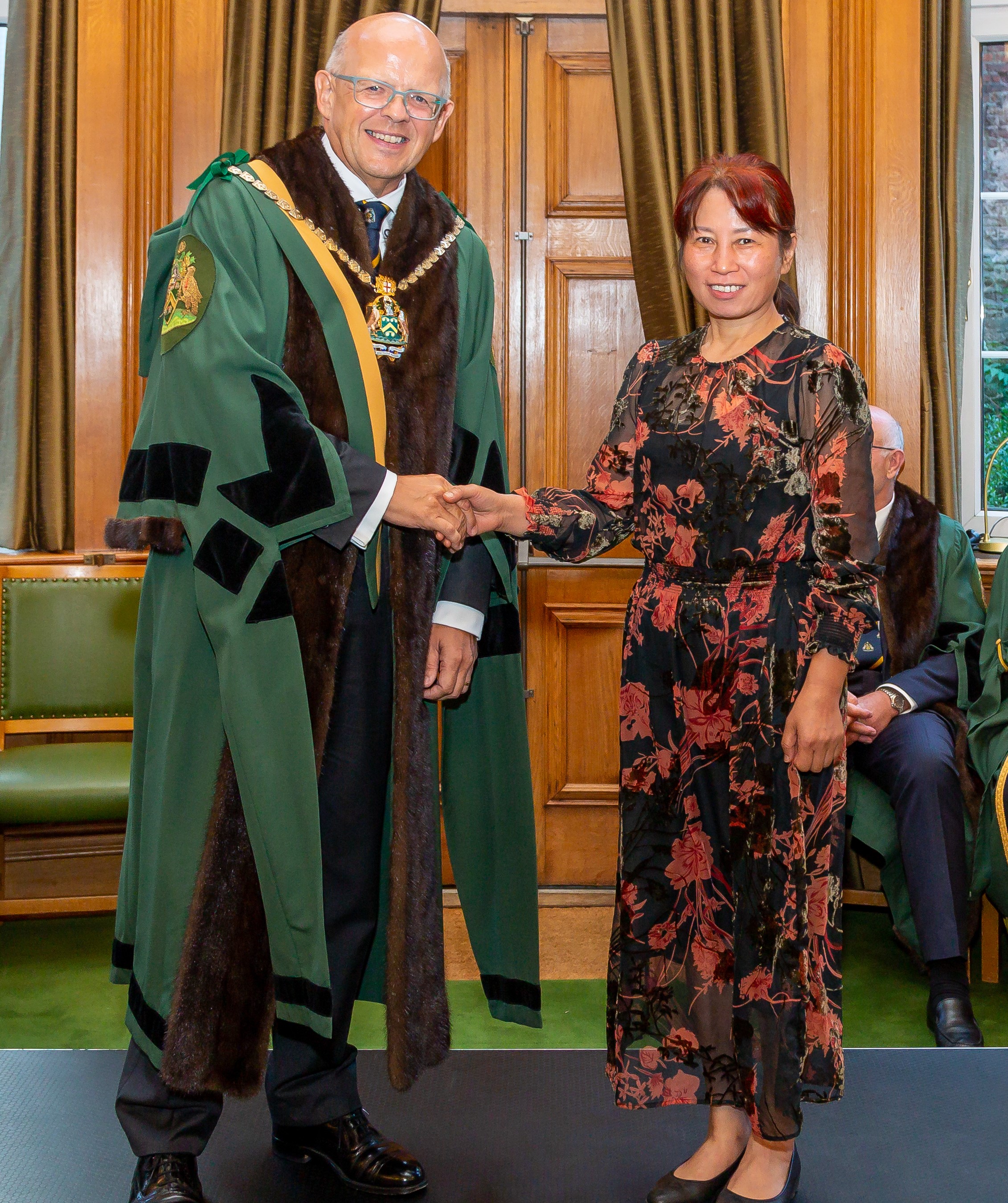 A new Freeman with the Master at the 2022 Presentation Ceremony.