Affiliations
Support for Her Majesty's Armed Forces
Like many Livery Companies, the Spectacle Makers' Company has affiliations with serving, reserve and cadet services. We are proud to be associated with: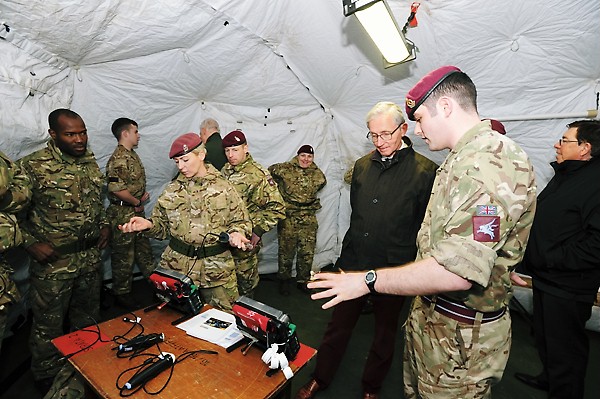 16 Medical Regiment
16 Medical Regiment was formed in 1999 from the amalgamation of 19 Airmobile Field Ambulance and 23 Parachute Field Ambulance. Between them, they have been involved in every major operation since World War II.
The Regiment is based in Colchester and provides dedicated medical support to 16 Air Assault Brigade who may be engaged in airmobile and parachute deployments. The majority of the professionals and skills of the Army Medical Services can be found within the Regiment. Training for soldiers includes periods spent within the Accident and Emergency departments of local NHS hospitals as well as specialist military skills and clinical training. Outside military work, they are medically qualified professionals and may be found, for example, working with local and Air Ambulance services. Equipment developed and used by 16 Medical Regiment in the field of battle has subsequently been adapted for use in the health service, benefiting civilian life.
The Regiment's clinical duties make it a strong match with the values of the Spectacle Makers' Company. One example of working together was our Charity's funding for conversion of a disused container into a replica Chinook helicopter to allow members of the Regiment to practise their skills in authentic conditions of cold, heat, cramped space and noise.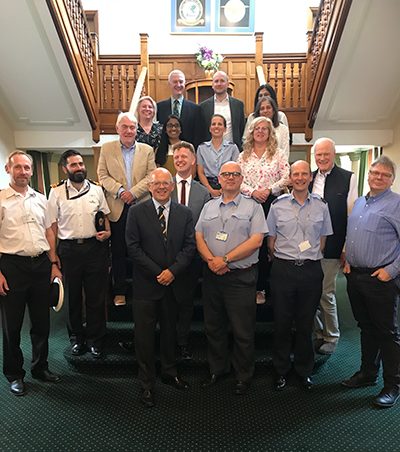 RAF Centre of Aviation Medicine
We are proud to have been affiliated with the RAF Centre of Aviation Medicine (CAM) since June 2021. CAM's mission is to deliver expertise and high-quality training in aviation, occupational, environmental medicine and related sciences in order to support current and future Air Operations. There are many areas of overlap and shared interests relating to eye health and technological development.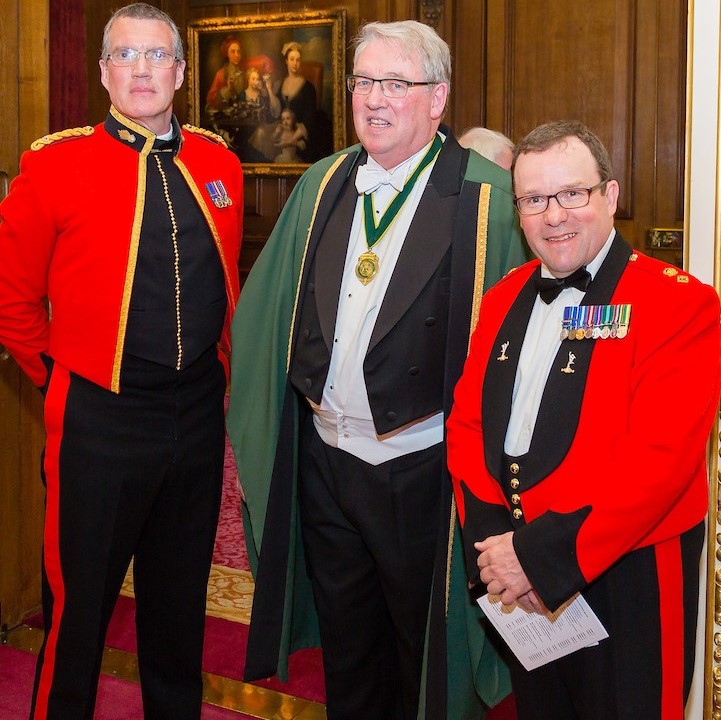 31st (Middlesex Yeomanry and Princess Louise's Kensington) Signal Squadron
A Royal Signals communication squadron, the role of 31st is to provide information communication systems to the emergency services and to local government in the event of an emergency. This has included in recent years providing communications during floods and fires as well as supporting military operations.
31st (Middlesex Yeomanry and Princess Louise's Kensington) Signal Squadron is a very busy unit and is constantly training to keep skills relevant and up to date. This includes all types of communications skills as well as military and physical training.
These reservists are part of a team of people from all walks of life who serve their community and the country. Reservists are expected to commit to a minimum of 27 days service per year including drill nights, training weekends and a 16 day annual deployment exercise, which could be overseas.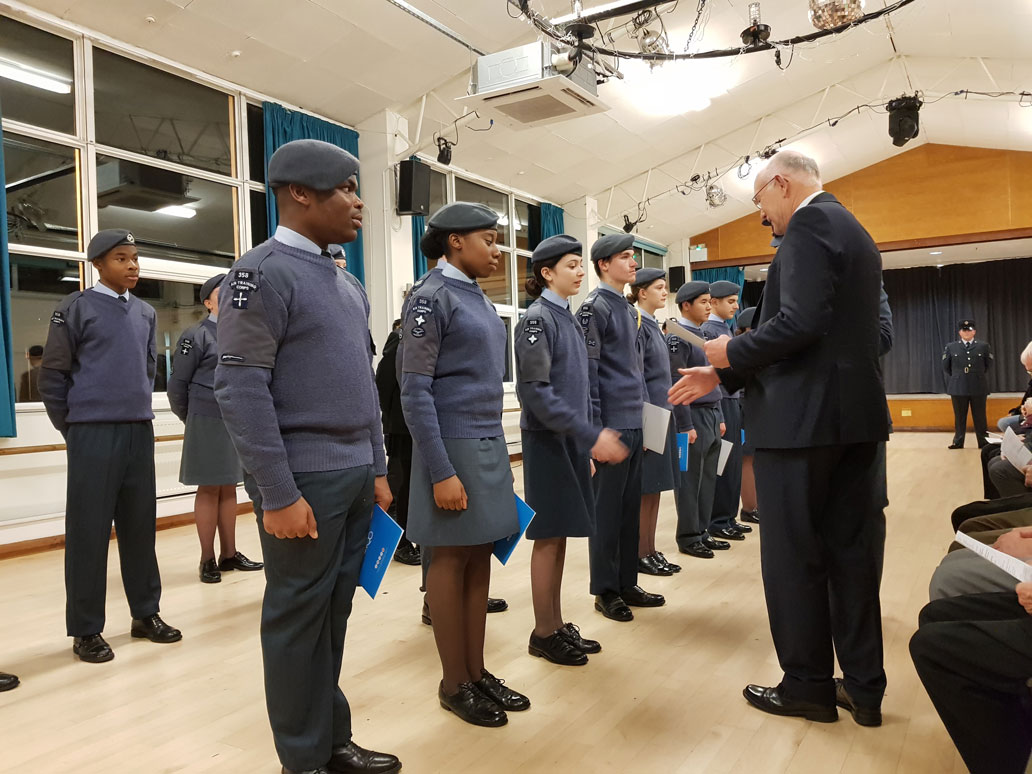 358 (Welling) Squadron Air Training Corps
The aims of the ATC as set out in its Royal Warrant are;
To promote and encourage among young men and women a practical interest in aviation and the Royal Air Force.
To provide training which will be useful both in the Services and civilian life.
To foster the spirit of adventure and develop qualities of leadership and good citizenship.
Liveryman Flt Lt Kristen Cottier took command of 358 (Welling) Squadron, based in Bexley, south London, in April 2004. Since then, the Squadron has grown significantly in numbers and the Company has given financial support to fund vocational BTEC qualifications, first aid courses and junior management training for young cadets. For some of these young people, this first qualification will be an important stepping stone in developing personally and professionally.
The ATC, 358 Welling Squadron included, has a proven track record of providing young people with life skills not found elsewhere. Even a short membership will give a young person friendships that will last a lifetime, a worthwhile hobby and a constructive diversion from the demands of school, homework and family issues. Employers find that cadets have leadership skills, self discipline, diligence and dedication; they are able to work by themselves and in groups, on projects that take months and years to complete.