Freedom of the City of London
Becoming a Freeman of the City of London
All those who become Freemen of a City Livery Company may apply to become Freemen of the City of London. Freedom is also available to those on the electoral roll of the City itself and people formally nominated by City officials. Anyone whose mother or father was a Freeman of the City at the time of their birth inherits the right to become a Freeman.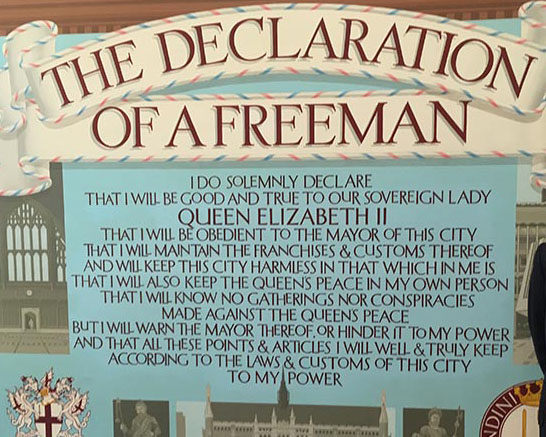 Most Spectacle Makers will become Freemen of the City of London by being presented through the Livery Company. You will need to show to the City authorities a Freedom Certificate that shows you have been admitted to membership and you are being supported by other members of the Company, together with an original birth certificate and any other documents recording a change of name.

Freedom certificate from the Victorian era
The one-off application fee is currently £170. Applicants must send a bank transfer and a completed, signed form and supporting certificates by email to the Chamberlain's Court in the City of London.
The application then goes to the Court of Aldermen which meets 8 times per year. If the application is approved, you will be invited to set a date (on a weekday) for a formal Freedom ceremony at Guildhall. It may take 2-3 months to secure an individual appointment time. Sometimes, dates are reserved in advance for Spectacle Makers. The Clerk will let you know if there are any spaces available.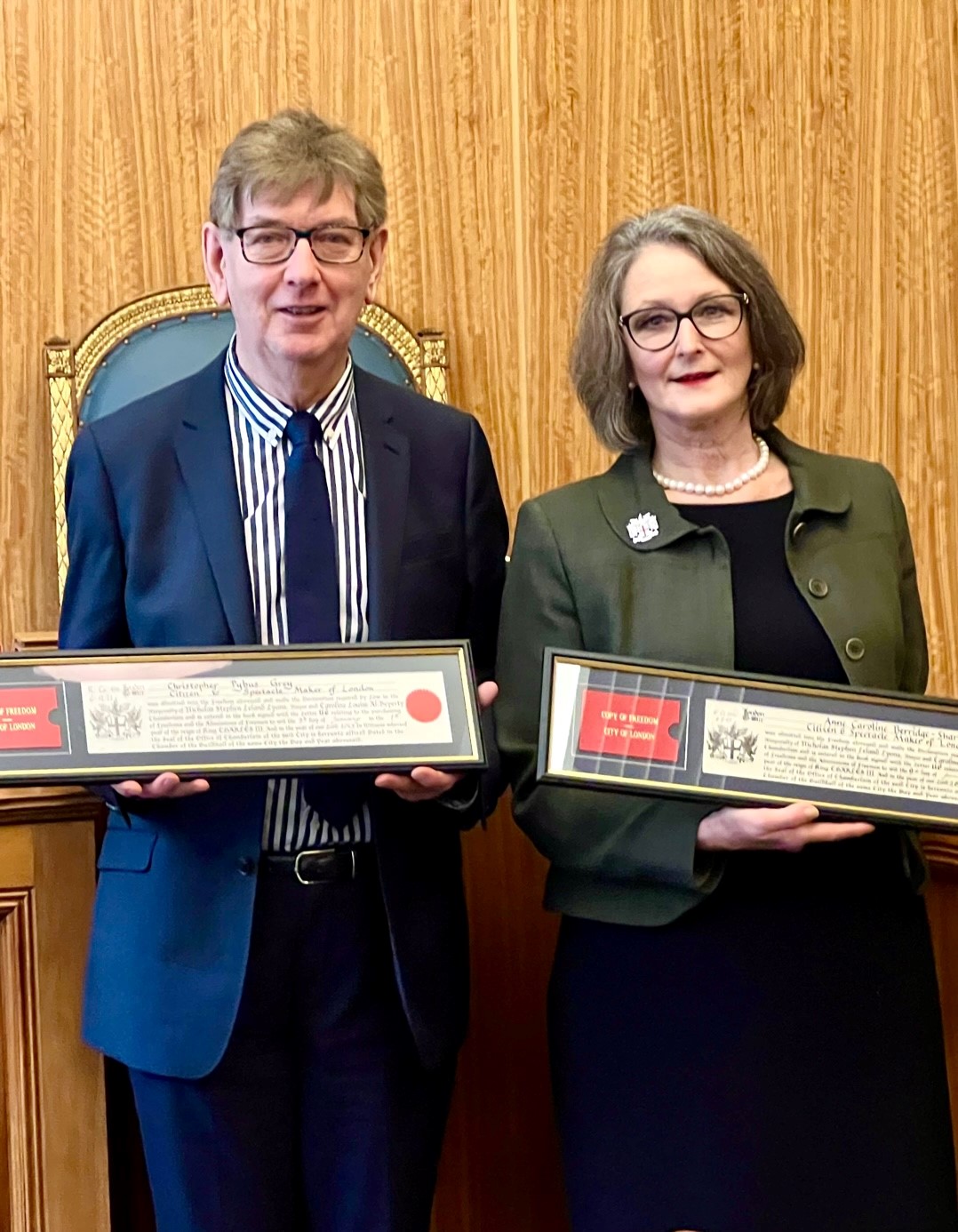 A Grand Day out for 2 Spectacle Makers as they are admitted to Freedom of the City
Family, friends and colleagues are made very welcome.
You can take up to 30 people with you to watch your ceremony and we strongly
encourage members to take supporters, to get the most out of this wonderful occasion.
The Chamberlain's Court also offers virtual Freedom ceremonies on Microsoft Teams for people who are unable to travel to London.
Members can contact the Clerk if they need help with the process of applying for Freedom of the City.